Senest i 2020 til 2021 fik JanNicolaisen.dk fik en stor og spændende opgave i forbindelse med en systemskifte i en stor ingeniørvirksomhed, som skulle implementeres over kort tid. Det var transformation af et gammelt produktionsmiljø til et som ville trække kræsne kunder til og hvor organisationen på samme tid skulle forandre sig så rutinerne omkring ISO og LEAN bliver en del af kulturen. Derudover skulle arbejdsmiljø og miljøkrav fra kommune og tilsyn være uden anmærkninger og håndtering af alle former for affald kunne måle sig med de bedste. Alt var muligt og alt var i spil og nogle af de praktiske løsningen ses herunder efter optimering.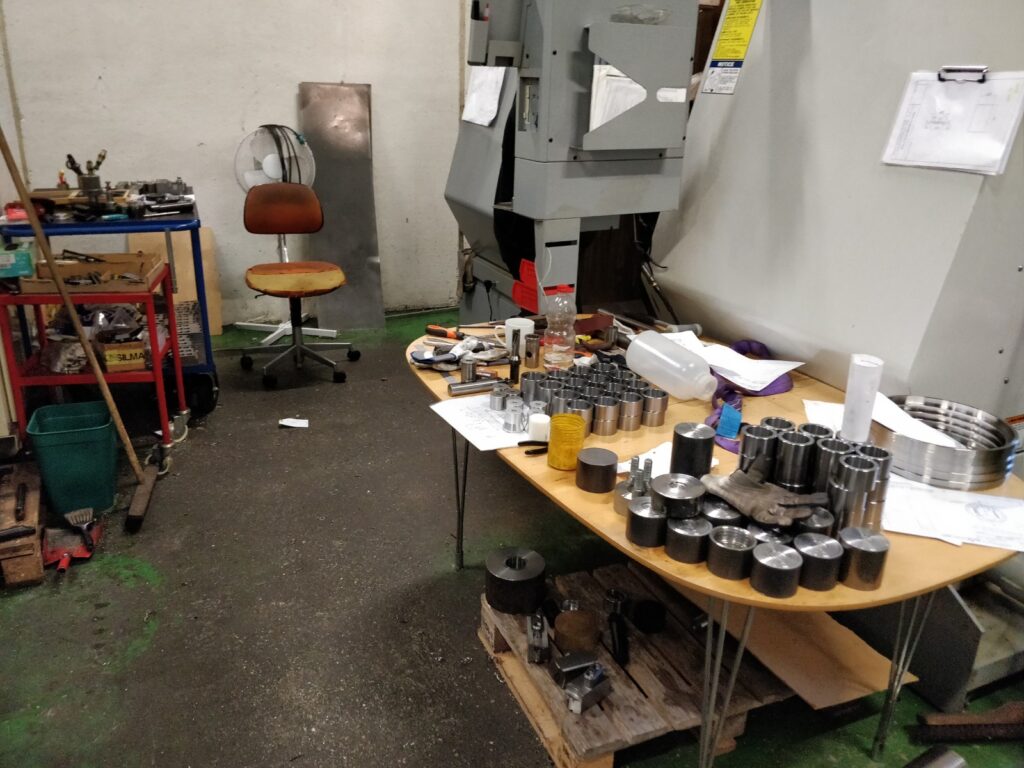 Da beslutningen om en ny maskine var taget, var opgaven at omkalfatre, optimere og lave lidt LEAN på en fabrik som ikke havde tilpasset sig de seneste mange og lange år. Maskinerne var sat som de bedst kunne stå og med mange barrierer for en god kvalitet. Faktisk var alt kaos, som det kan se på billederne.
Aktiviteterne i optimerings "afdelingen" er via en klar formulering at jeg, gør det uoverskuelige – overskueligt for alle, uanset om det er administration eller produktion, stålindustri, offentlige myndigheder eller medicinindustrien i rollen som optimerings og oprydningskonsulent. Jeg optimerer mod en reduktion af spild af alle typer og jeg uddanner de som skal fortsætte med opgaverne, så virksomheden fortsat fremover kan have styr på alt det væsentlige og finde økonomisk overskud og vækst.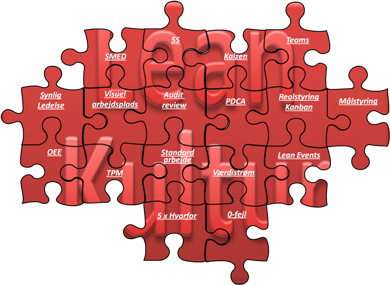 Alle forandringer skaber en kulturkamp, hvor gængse rutiner og handlinger, med rod i mange års erfaringer af, hvad vi skal, ud fra holdningen om, at vi gør som vi plejer.
Omsat til normal dansk er jeg handy mand i virksomheden under forandringsperioden og kort og godt, så skaber jeg den virksomhed som du/I ønsker, og som lever op til lokale og globale krav samt ledelsens strategier, operationer, optimering, management udvikling, omorganisering – alle de elementer, som hænger sammen med drift og udvikling. Mine kunder mener jeg er problemknuser, praktiker og ukuelig og de er glade for de erfaringer jeg har med, når jeg arbejder aktivt med virksomheder som skal bruge interim styring for projekter eller skal have gennemført større forandringsopgaver med den eksisterende organisation, hvor det er en nødvendighed for at overleve. Jeg har fokus på alt udover de tre kerneområder i din virksomhed.