På teknisk museum i Helsingør står der en motor som er ulig andre og teknisk set meget interessant.
Den ser således ud og var lavet til at anvende diesel som brændstof hvilket er sjældent i luftfart grundet de lave temperaturer som er i de forskellige flyvehøjder, dieselolien tykner simpelthen, hvis det ikke bliver opvarmet eller fortyndet på forskellig måder og med sikre metoder.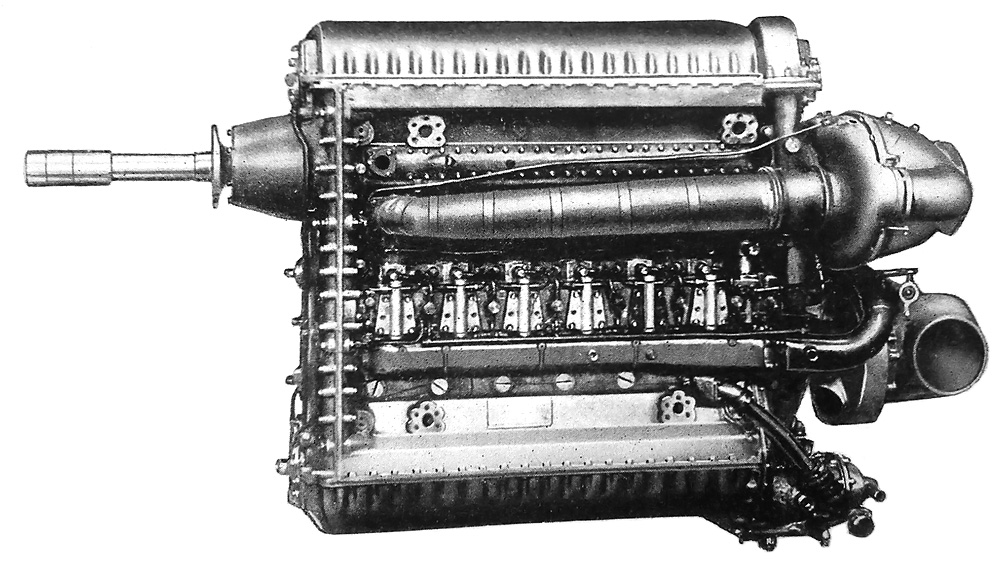 Motoren blev bl.a. brugt som motor i flyvebåden Blohm & Voss BV138, den flyvende træsko.
Flyet motoren har siddet på, er en BV 138, dog i en ødelagt udgave og dog verdens eneste af typen som er tilbage. I forsommeren 1945 holdt RAF en flyveudstilling med opvisning i Kastrup. Der blev nogle BV 138ere, ankret op i Øresund, angrebet med kanoner og raketter og de brændte og herefter sank. Den blev senere hævet og kan ses på museet.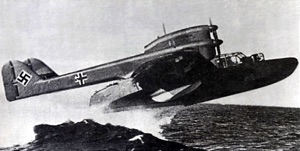 Skibsværftet Blohm & Voss i Hamburg lavede en flyafdeling. Ét af deres første projekter blev til den berømte flyvebåd BV 138, som fik øgenavne som "Den flyvende Træsko" eller "Anders And". Den bestod af et rummeligt skrog og 2 halebomme. Den havde 3 motorer af typen JUMO 5. Prototypen sejlede ret dårligt, så man gjorde skroget noget større og hævede vingerne, ret kraftige ændringer. Den havde også stabilitetsproblemer i luften! Man fik løst problemerne, og båden blev ret populær som en pålidelig og robust vandflyver.
Der var lidt problemer med at lande og starte fra vand da den var tung og for  at få den til at "slippe" havet, udstyrede man den ofte med to kraftige raketter som efter end brug blev kastet af når den var i luften og havde fart nok til at hæve sig ud af vandet. De første serier blev plaget af et resonans fra midterste motor. Billedet her til højre viser, at de tre propeller bevæger sig i samme plan. Det har som en dårlig bivirkning, at en af midtermotorens propelspidser, passerer tæt forbi en ydermotors, og med modsat bevægelsesretning, dette giver hvirvelfelter fra spidserne  et voldsomt stød i propellerne som opfattes som resonans. Man udrustede midtermotoren med en fire-bladet propel, og så var resonansproblemet løst.
Der står en ny Jumo 205D og hvorfor den endte på museet er en frisk historie, at en frisk polytekniker, som også var frihedskæmper, stillede om morgenen d. 5. maj 1945 på Luftmarinestationen Margretheholm. Han fik lov til at kigge sig omkring. Han fandt denne Jumo 205D, endnu ikke pakket ud. Han fik lov til at tage den med sig og har været brugt til undervisningen af maskinretningen på Polyteknisk Læreanstalt.
Junkers motor i BV 138 var en 6 – cylinder 2- takts motor, med ventilløs længdeskylning og 12 stempler. Den har et vandret symmetriplan, som stemplerne arbejder henimod og væk fra i takt. Foroven og forneden er stemplerne forbundet via plejlstænger til hver sin krumtapaksel. Disse er forbundet med tandhjul, som ses forrest på motoren, og som sikrer, at stemplerne arbejder ordentligt sammen. I forreste cylinder er længdeskylningen vist: forneden er ind – portene, og foroven er ud – portene. Det er nødvendigt med tvangsskylleluft så derfor kompressoren bagest på nederst krumtapaksel. Brændstof dyserne sidder selvfølgelig i symmetriplanet. Det hele er meget snedigt fundet på og herunder er en af de moderne udgaver, se video.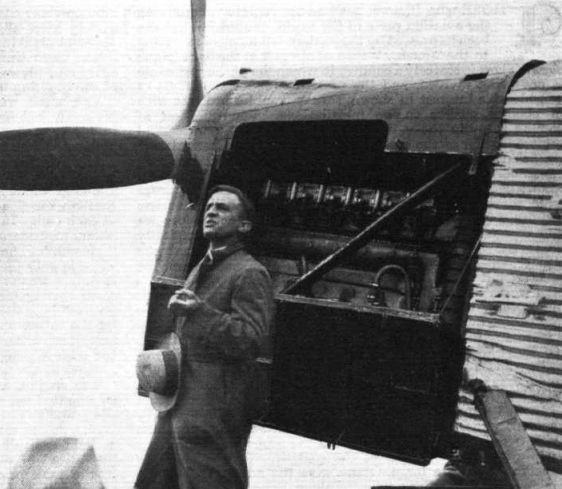 Motoren er høj men ganske smal (se også motorgondolerne på BV 138), og mon den kunne konkurrere med benzin motorerne ang. vægt. pr. hk. Den var kendt for at støje med alle de tandhjul og kompressoren, og den trak 3 røgstriber efter sig, pga. dieselolien.
Dens tilblivelse hænger sammen med manglende motorkraft i Junkers store en motors transport fly specielt af typen Junkers Ju 52 1 m ( står for 1 motor).
Der var flere tiltag og afprøvninger med andre motortyper mest af typer som bruger benzin, modsat Jumo type 204 og 205.
Junkers Ju52 1m, var seneste model af en række af helmetal fly med bølge aluminium som dækplade hvor
F13 var den første model til passagertransport, herefter også en række transport planer i forskellige størrelse og med forskellige motorer. Som man kan se på billederne var der store forskelle på disse og rækken af specielle udviklede typer specielt til transport af gods var der mange af.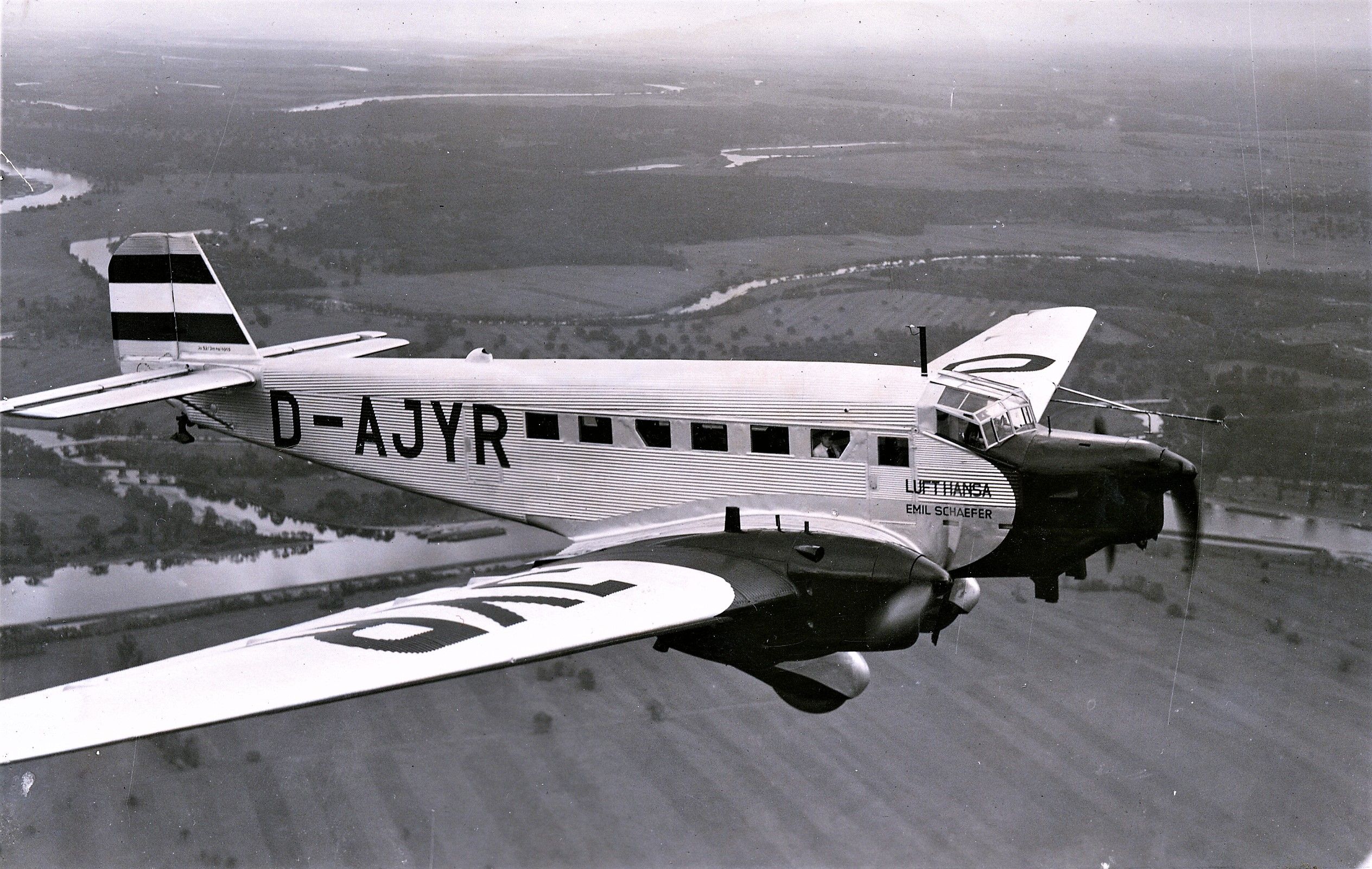 Six Cylinder, vertical opposed piston, compression ignition, Diesel Oil powered, two stroke
Jumo 5 Engine of 1932 – Hugo Junkers Homepage.

A major problem of the Jumo 204 was the engine size. It was too large for most aircraft of the beginning 30s. Therefore in 1932 the developement of the Jumo 5 was started. It became a smaller derivate of the Jumo 4 with same outside contours but less weight. It became one of the few successfull diesel aircraft engines of the world and it was used on a lot of German aircraft built during the 30s and 40s.
Type approval was achieved in December 1933. First trials were performed with a Focke-Wulf A17 Moewe. Three version of the Jumo 5 were developed and designated as Jumo 5A, 5B and 5C. They mainly differ in different airscrew drives (5A: 0,613 / 5B: 0,602 / 5C: 0,724) All Jumo 5 versions were watercooled.
In 1934 the Jumo 5 programme was redesignated as Jumo 205. Jumo 205A, 205B and 205C designators were used for Jumo 5A, 5B and 5C and offered only a few technical improvements. Water cooling was also used for Jumo 205A,B,C series 1 to 3. With series 4 a glychole hot cooling was used. The Jumo 205C-4 was also a little bit more powerfull with 450kW T/O Power. While the Jumo 205A and B were only used for experimental tests, the Jumo 205C was the first production engine.
The next development step of the Jumo 205 was the D-series. About 200kW more ground power was achieved by higher turn rates of the engine. Two subseries Jumo 205D-1 and D-2 were developed. This engine was built under license by Napier in England and Lilloise in France, which already built the Fo4 engine under license.
The Jumo 205E again was a less powerfull version compared to the D-series. The turn rate was reduced to 2500 cycles/minute and the ground power was about 515 kW. Two subversion Jumo 205Ea and Jumo 205Eb were built. They were used on the Do26.
The final development step was the Jumo 205G. It was similar to the E-series with several technology improvments. Only a few engines of this type were built.
A total of about 900 Jumo 205 engines were built until the beginning of WWII. The Jumo 205 is still the only successfull Diesel aircraft engine of the world. Most Jumo 205 were mounted to Lufthansa's transatlantic flying boats, i.e. Do18 and Do26. On the long transatlantic routes, the Jumo 205 Diesel engine was a very economic engine due to the low fuel consumption. On the other hand these long range routes with hours of cruise power were an optimum for the Diesel engines. The use of the Jumo 205 in military aircraft, like the Ju86 failed, as these aircraft were used at their power limits, which result in a lot of engine failures.
Aircraft Types equipped with Jumo 5 / Jumo 205:
Focke Wulf A17c
Two Focke Wulf A17 Moewe passenger airliners (D-1430 and D-1444) were equipped with a Jumo 5B engine for the first time. They were designated A17c and were used on normal flight operations of Luft Hansa They were used to get operational experience about the Jumo 5 engine.
Junkers Ju86 A, B, C, K1, Z1 and D
The Jumo 205 was the standard engine of the initial serial production of the Ju86. Prototypes, bomber and civil passenger airliners up to the D-series were equipped with this engine. Initial series A to C got the watercooled Jumo 205C-3, while D-series got the glycole cooled Jumo 205C-4. Also the export bomber series K1 for Sweden was equipped with this engine, as well as the export airliner Z1 for Switzerland. With introduction of the E-series the engine was changed to BMW132. The high altitude P-series later were equipped again with the Jumo 207. The utilization of diesel engines on serial built aircraft finally did not satisfy the RLM and most aircraft were later reengined with carburetor engines.
Junkers Ju52 3mho
Two Ju52 (D-AJYR and D-AQAR) were equipped with Jumo 205C-3
for experimental flights. Later the center engine was changed to Jumo 206A.
Dornier Do 18 D, E, G, H, N
The Jumo 205 was also the standard equipment of the Do 18. Prototypes and early versions D (surveyer) and E (postal) got the Jumo 205C-3 The later Do18 versions G (surveyer) and N (rescue), as well as the trainer Do18H got the more powerfull Jumo 205D-1 engine.
Dornier Do 24
The further improved Dornier seaplane Do 24 was also intended to be equipped with Jumo 205. Prototypes V1 and V2 got the Jumo 205C-3 engine, while V3 and V4 got the Wright Cyclone. Finally all serial production Do24 got the Wright engine.
Dornier Do 26
The next improved Dornier seaplane Do 26 again got the Jumo 205. The transatlantic postal seaplanes V1 to V3 got the high improved Jumo 205E engines, while the later Luftwaffe freighters Do26c were equipped with the Jumo 205D in 1940
Heinkel He 120
In 1938 Heinkel was studying an approach for a transatlantic passenger seaplane. This design, the He 120, should also be equipped with four Jumo 205 engines. Finally the design was stopped as Blohm & Voss won the competition with the BV222.
Blohm & Voss BV138 A, B, C
Originally the flying boat BV138 was designed for the BMW115 or the Jumo 206. But as those aircraft did not achieve production status, finally the design was changed to Jumo 205. The initial A-series were equipped with Jumo 205C-4, while the B- and C-series got the Jumo 205D-1 engine.
Blohm & Voss BV139
Another Blohm & Voss aircraft equipped with the Jumo 205 was the BV139 postal seaplane.
A total of 3 BV139 were built, all equipped with the Jumo 205C-4.